Umajin powered the real-time IOT dashboards for PwC connected solutions at Mobile World Congress in Barcelona. We were also showing off the Umajin Spatial technology that is being deployed in market with the leading hotel brands LINK.
There were three custom-built bays loaded with sensors for different vertical markets which were all easily connected up to the Umajin real-time platform.
In the amusement and entertainment bay we were showing some amazing retrofit sensor from partners. These included a FMT bill reader for existing vending machines, a moisture sensor for gardens, a volumetric sensor for trash bins and a sensor to add to rat traps.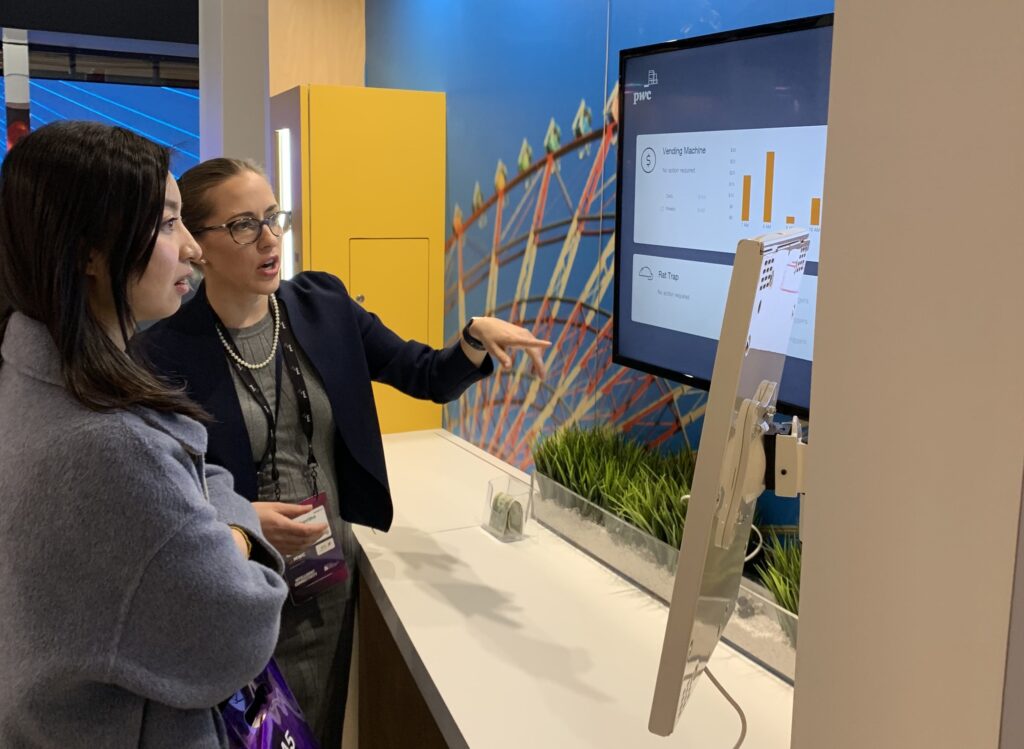 The healthcare bay showed the SAFR face recognition application, a custom FMT wait sensor built into a seat, a temperature sensor for a thermally insulated carrying container and three indoor position tracking sensors which internally use the Umajin 3D geopositioning service for finding high-value items inside buildings/campuses.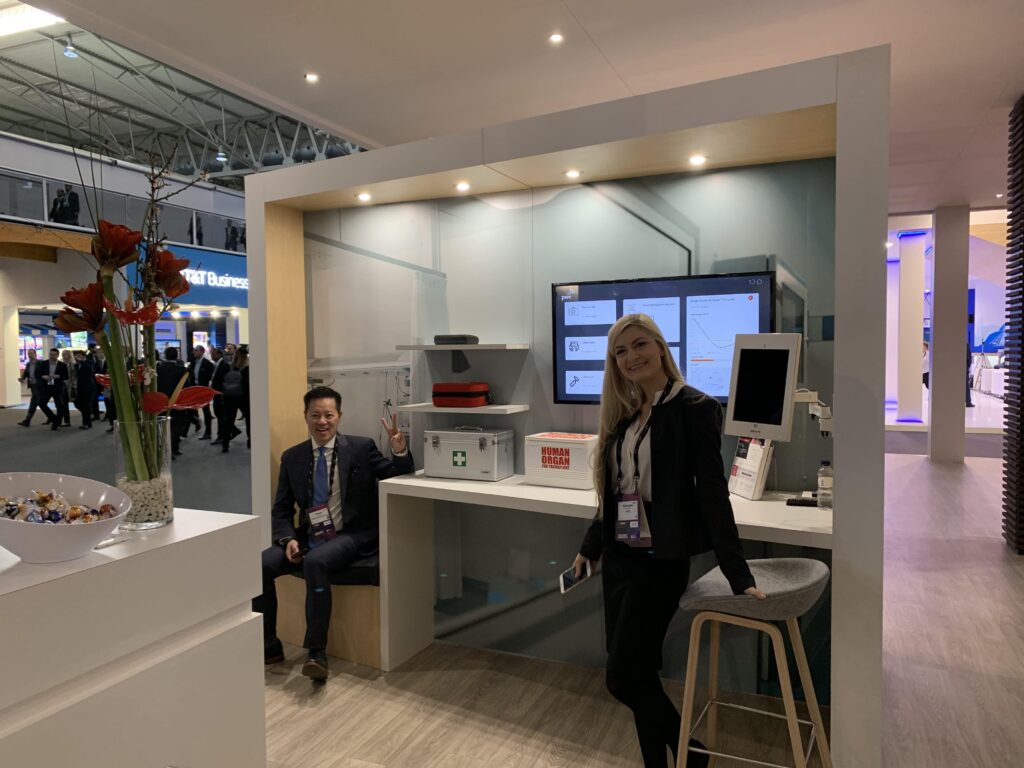 Finally, the hospitality bay was showing off a door opening sensor, an FMT window break sensor, a light sensor, a temperature sensor and an indoor position tracking sensor for room service trays which uses the Umajin Spatial 3D geopositioning service.