Umajin Solution Examples
The Challenge
This organization is a leading multi-disciplinary infrastructure consultancy with more than 3,000 designers, architects, planners and engineers working across the globe. Projects are large and complicated and information shared with clients at periodic review meetings was often incomplete and inconsistent. The organization wanted a Digital Dashboard that it could provide to its clients to share the progress and status of open projects in near real time. By providing timely information to clients, they hoped to identify issues earlier and respond more rapidly to client dissatisfaction.
The Solution
The Umajin App Creator was used to build a native mobile app for both iOS and Android smartphones. The resulting digital dashboard provides a convenient, highly visual, mobile repository of all the latest information regarding the overall relationship and all the individual projects and their current status.
The dashboard also gives clients the ability to provide feedback on their satisfaction levels from the overall relationship, as well as against individual projects. This provides critical and timely feedback for Account Managers to help and assist with any problems in the relationship.
A companion Windows application was built for the Account and Project Management team. This allows them to monitor and maintain the client dashboard. The bulk of this information is fed directly from their CRM and ERP systems. The companion application is also set to alert and notify the Account Manager and Project Manager of any actions required from client feedback, greatly improving the responsiveness and customer service levels.
The system supports a complex hierarchy of rights and roles. This ensures the correct authority to view, approve and edit tasks all managed on a project by project basis.
In addition to a range of key performance indicators, progress metrics and graphical visualizations, the system was also able to deliver progress reports and project documents to the clients.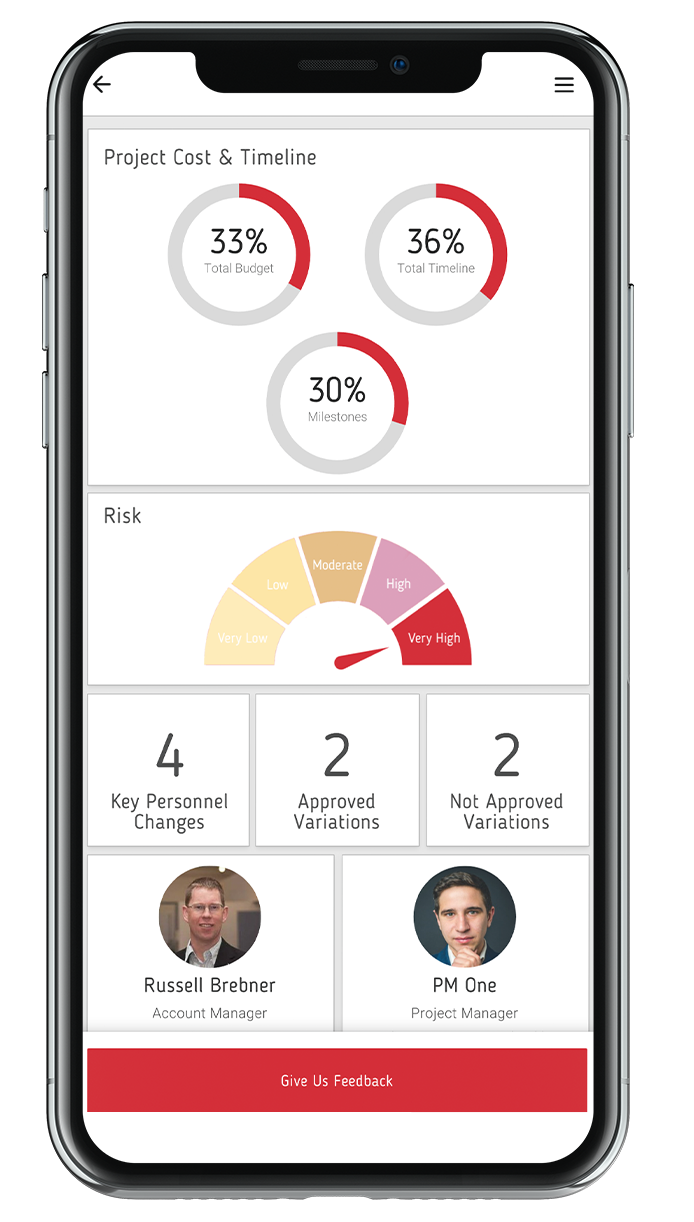 The digital dashboard has significantly improved the communication we have with our clients IT Client Services Manager
The Benefits of Umajin
The organization deployed their solution using Umajin Portal, avoiding the need to publish updates through traditional App Stores. This provides instant deployment across iOS, android, Windows and MacOS, allowing very short publications cycles and the ability to instantly update the app in response to feedback from end users.
The Umajin Workflow engine provides granular control of rights and roles for both Staff and Client side users.
The secure user authentication system allows single sign on, based on the organizations existing authentication layer. There is also a new member invite system to make it easy to add external client users to the system.
Data feeds were directly integrated into the Umajin project from existing CRM and ERP systems, minimizing work load and double handling of data for the Project Management team.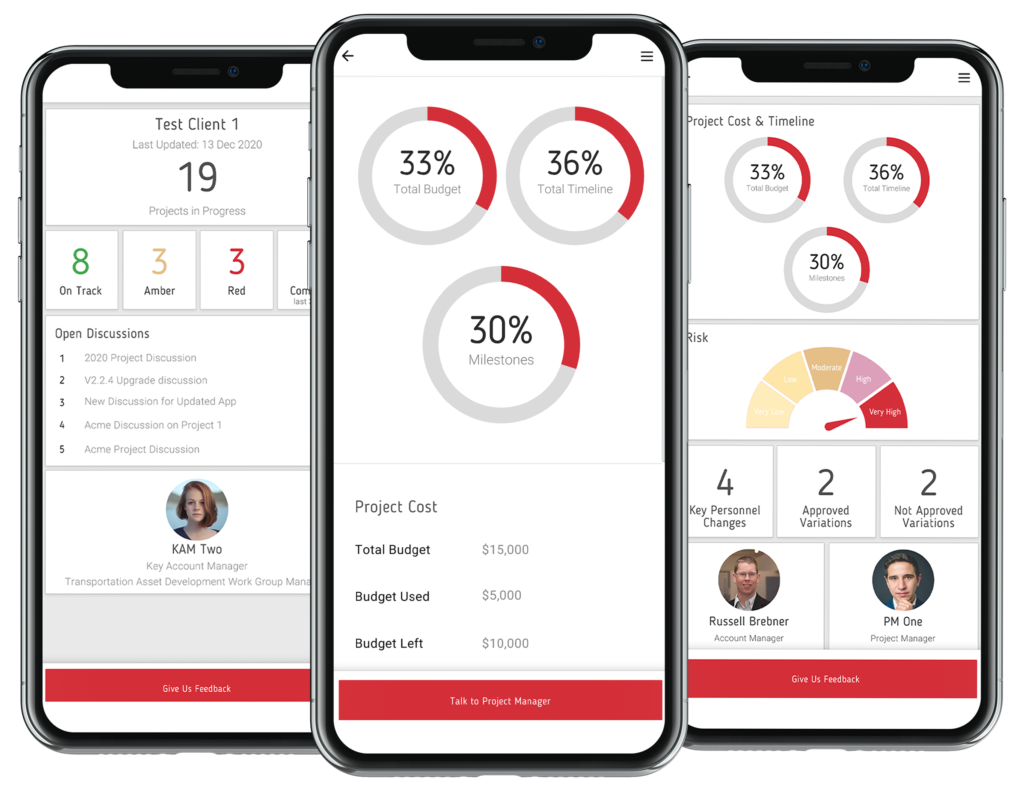 Umajin's rapid development, seamlessly across multiple platforms has been a game changer. This has allowed us to be far more nimble and responsive to our client's needs – which was the whole point of this app IT Client Services Manager
Value of the Solution
The solution provided real-time reporting of client satisfaction levels and automatic notification and escalation of any client issues to senior Account Management. Clients appreciated the timeliness and convenience of information, such as the ability to get real-time updates on their phone whenever they desired.
The app encouraged more frequent engagement and regular feedback from clients. This allowed Account Managers to more quickly correct the issues or concerns of the clients. This meant projects spent less time with open is